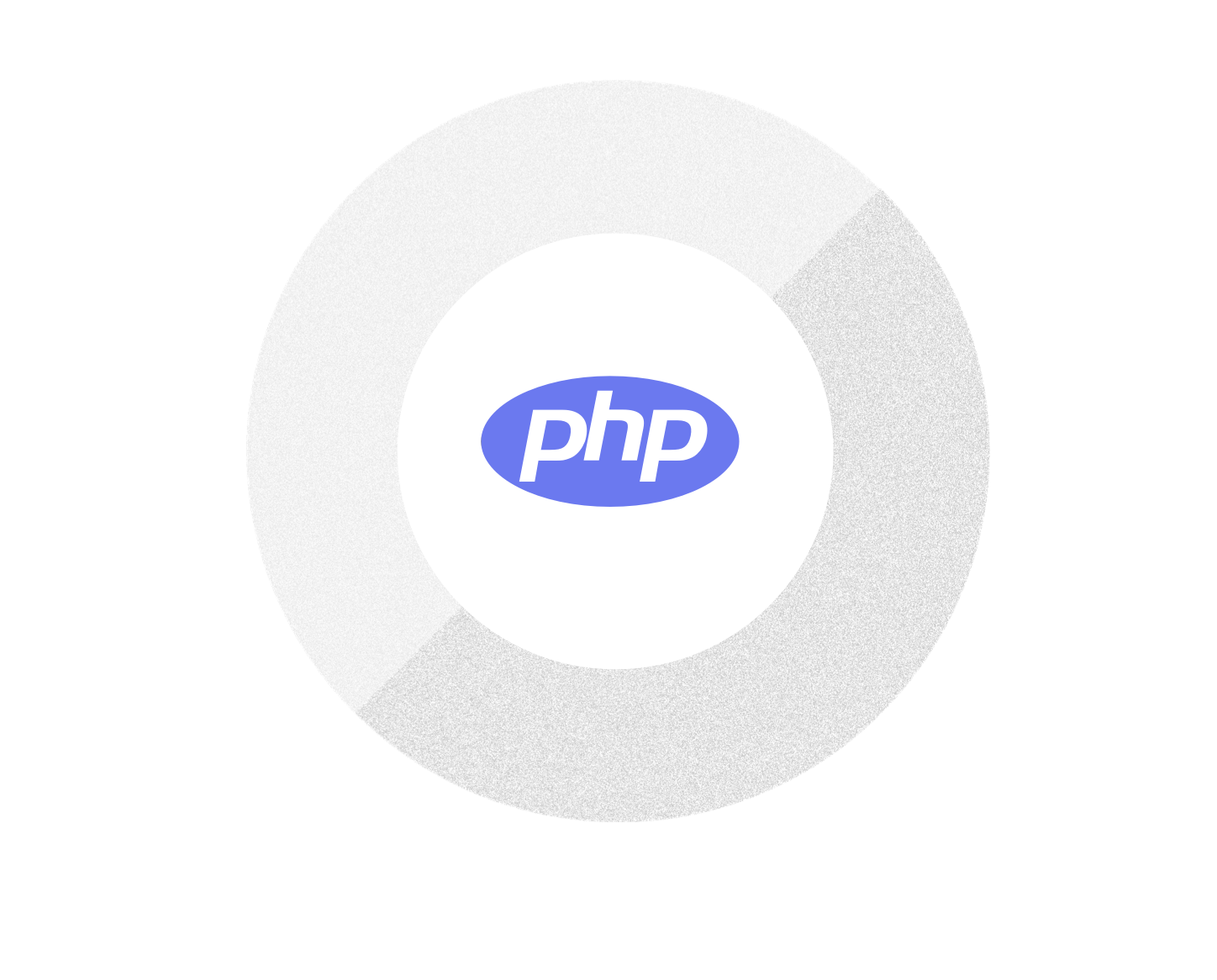 The PHP developers
you're missing
Sofomo is your trusted PHP development partner. Our tenacious PHP developers will become part of your team, helping to solve every backend challenge you throw at them.
Skills & Experience
PHP & Other Technologies
Proficient in PHP, Symfony, Laravel, Webpack, Docker & more.
Efficient Backend PHP Systems
Experienced in building distributed systems with performant APIs & developing complex PHP applications with microservices architecture.
Highly Scalable PHP Solutions
Experience with architectural patterns of large, high-scale web applications with a focus on performance, availability.
Proven, High Performers
Proven PHP success for multiple applications. Excellent communication skills & a track record of solving difficult technical problems.
Getting started is easy
Align
We evaluate your needs and agree exactly what skill sets are required
Assign
We recommend the PHP developers that will be perfect for you and your vision
Onboard
We embed our devs into your team so you can get going right away
sofomo PHP success stories
TotalMed chooses
 Sofomo for PHP backend devs
TotalMed is the largest healthcare staffing company in the U.S.
New API: Designed and implemented a robust API in the cloud that is responsible for providing data to any client (e.g. mobile application) in a highly performant way.
Database Design: To ensure prompt responses from the API, the database structure was carefully prepared to deliver the fastest responses to the API. It included the process of database normalization, index selection and more.
Salesforce Integration: Bi-directional synchronization between the API and Salesforce.
XQ Cyber chooses
 Sofomo for PHP backend devs
XQCyber is an award-winning cybersecurity firm.
Features Development: The 4-person dev team was responsible for implementation of numerous features and improvements while overcoming numerous challenges including poorly written legacy code, lack of a stable data structure and code dependency issues.
API Performance: Improved the API performance by 2x with a careful refactor that decreased endpoint response time.
Laravel Module: Built a Laraval module that is used in multiple microservices.
Pitch Vision chooses
 Sofomo for PHP backend devs
PitchVision is a live streaming and sports training app for world-wide athletes.
Refactoring: Successful refactoring of poor performing functionalities. Changed the logic and database relationships, created multiple PHP scripts, modified API endpoints, designed a new API and optimized the session management code.
Video Streaming: Implementation of real-time video streaming. Used ElasticSearch as a storage system and AWS infrastructure to ensure high performance and scalability.
WE'RE READY TO GET STARTED
Tell us about
your
PHP

dev needs