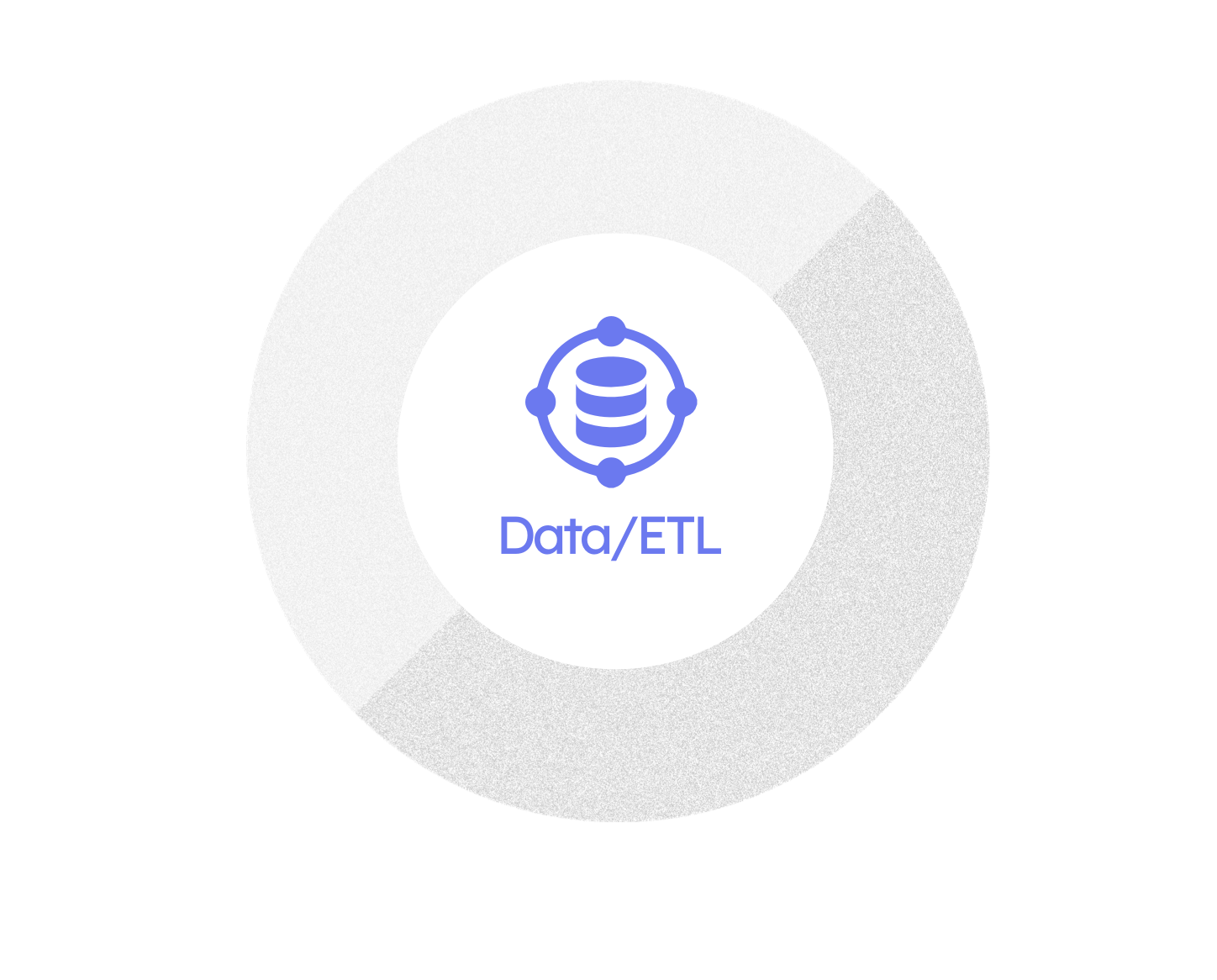 The Data/ETL engineers
you're missing
Sofomo is your trusted Data/ETL development partner. Our tenacious Data/ETL engineers will become part of your team, helping to solve every challenge you throw at them.
Skills & Experience
Data Warehouses
Implementation of data warehouse's including Snowflake, Amazon Redshift, Google BigQuery and more.
Reporting & Data Analytics
Dashboard and report creation in Tableau, PowerBI, ShroodBI and other tools. Automation of report distribution.
Data Migration
Automation of data imports from various sources such as Google Analytics, Adwords, Facebook and more. Utilize tools such as Fivetran, AWS Lambda and more.
Data Transformation
Implementation of advanced SQL, PySpark (and other tech) logic that combines, partitions and compares data from various sources.
Getting started is easy
Align
We evaluate your needs and agree exactly what skill sets are required
Assign
We recommend the Data/ETL engineers that will be perfect for you and your vision
Onboard
We embed our devs into your team so you can get going right away
sofomo Data/ETL success stories
Roundstone chooses
 Sofomo for Data/ETL engineers
Roundstone is a leading captive health insurance provider.
Reporting & Dashboards in PowerBI: Successful automation of over a dozen calculation heavy business reports that were previously manually generated and error prone. The technical solution: Data imported to PowerBI -> Data segmentation -> Report Creation -> Report Distribution.
Automated Report Distribution: Set up a fully automated report distribution process by report types, users and access restriction privileges.
Data Engineering Stack
PowerBI
SQL ETL
AWS Lambda
MariaDB
AWS Redshift
The Institutes chooses
 Sofomo for Google Cloud Engineers
The Institutes is a risk management knowledge solution.
Data Migration: Migration of data from multiple internal, external sources and marketing/CRM platforms to an efficient and scalable data warehouse AWS Athena.
Data Transformation and Modeling: Supporting the the Research Team with data preparation, cleaning, mapping and transformations.
ETL Infrastructure and Scalability: Solved the ETL infrastructure's workload scalability problems by migrating AWS Glue ETL modules (e.g., crawlers, workflows, and tables) to Terraform.
January Digital chooses
 Sofomo for Google Cloud Engineers
January Digital is a data focused NYC digital marketing agency.
Data Import: Built automated data imports through Fivetran and AWS Lambda. Data imported from various channels including Google Analytics, Adwords, Facebook, Pinterest, etc.
Data Transformations: Implementation of advanced SQL logic (in Snowflake) that combines, partitions and compares data from various sources.
Multimedia Dashboard: Tableau dashboard creation for numerous business critical reports.
Devops Stack
Snowflake
Tableau
SQL
Fivetran
AWS Lambda
WE'RE READY TO GET STARTED
Tell us about
your
Data/ETL

dev needs