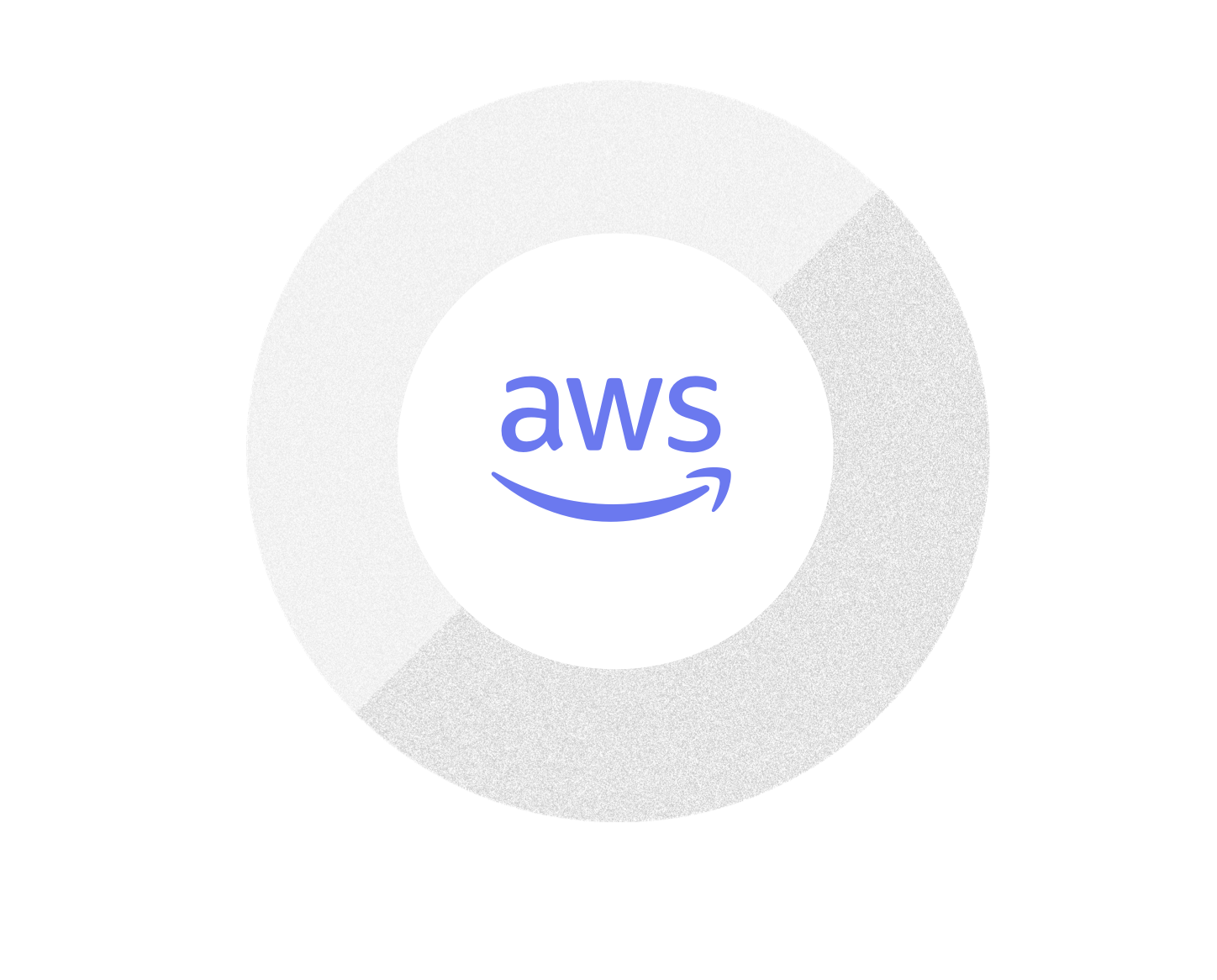 The AWS engineers
you're missing
Sofomo is your trusted AWS development partner. Our tenacious AWS engineers will become part of your team, helping to solve every devops challenge you throw at them.
Skills & Experience
AWS Technologies
Amazon EC2, S3, Aurora, RDS, CloudFront, DynamoDB & more.
AWS Architecture
Experience with architectural patterns of large, high-scale web applications with a focus on performance, availability & cost savings.
System Operations
Administration of large scale applications with AWS's full suite of services.
Security
Implementation of best practices to ensure that applications are designed and implemented to the highest security standards.
Migration to AWS
Experience migrating to AWS from flawed on-premise and other cloud solutions.
Getting started is easy
Align
We evaluate your needs and agree exactly what skill sets are required
Assign
We recommend the AWS engineers that will be perfect for you and your vision
Onboard
We embed our devs into your team so you can get going right away
sofomo AWS success stories
Pepsi chooses
 Sofomo for AWS devops Engineers
PepsiCo is a global brand with over $80 billion in annual sales.
Architecture Design & Development: Designed and built the AWS infrastructure to run PepsiCo's main customer facing application. Successfully achieved PepsiCo's goals which include seamless deployments, scalability, high availability and cost effectiveness.
Customized Automation Server: Built a fully automated tool that allows for continuous integration and deployment, proper unit tests of every part of the application combined in a multi-level build & deployment process.
Devops Stack
ECS
CloudFormation
Lambda
CloudWatch
Dictionary.com chooses
 Sofomo for AWS devops engineers
Dictionary.com is a top 200 traffic site with 3 Billion views/year.
Migration to AWS: Successfully migrated a legacy, on-premise infrastructure to AWS. Achieved cost savings, improved availability and scalability.
CloudFormation: Utilized CloudFormation templates with detailed parameter options that make it easy to create new environments.
Auto-Scaling: Implemented auto-scaling policies that scale up and down resources as needed resulting in significant cost savings.
Cloudwatch: Monitoring and alerting via Cloudwatch.
Devops Stack
S3 Glacier
Terraform
Lambda
CloudWatch
Cargo chooses
 Sofomo for AWS devops engineers
Cargo is a web publishing platform for designers & artists.
CI/CD: Built a new CI/CD pipeline running on AWS that uses CodePipeline, CodeBuild & CodeDeploy.
Edge Network Router: Implementation of edge network router that is running on Nginx Plus on EC2 instances and behind NLB.
Multiple Services: Implementation and optimization of numerous AWS services including EC2, RDS (Aurora MySQL and PostgreSQL), ElasticSearch Clusters, CloudFront, ElastiCache Redis, Lambda, ALB & NLB, WAF, CodePipeline, CodeBuild and more.
WE'RE READY TO GET STARTED
Tell us about
your
AWS

dev needs